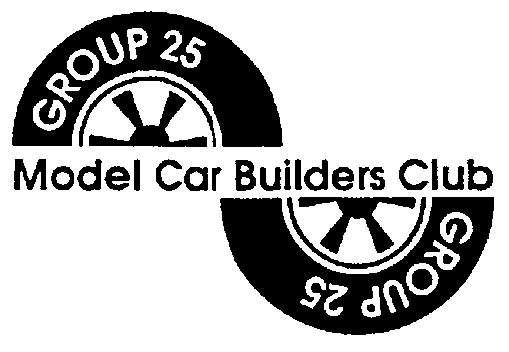 Club Project
Every year we have a club project. The members decide on a current kit as a model subject. The club pays for the models and interested members will build this model any way they want to (Slammer, crashed, station wagon, racing, stretched, etc.). This allows each modeler to try new techniques on this model they would normally not try on their regular subjects. (At least that's what I do)
The benefit of this project is that it allows each modeler to build the same kit and realize its strengths and weakness'. When all the models are displayed together (Fall and Spring Hobby Show) each modeler will have a better understanding of what was involved in the modifications.
Since the club pays for the kit, if a model is not completed by the deadline (Fall Hobby Show) the offending member has to pay full retail price for the kit.
1992 - 1970 Corvette
For this model I lowered the roof flared out the fenders, scratch built a brass frame and wheelie bars while adding large wheels at the back. A motor was taken from a dirt track car and a new hood scoop was made.
1993 - AMT Ford F-150
I wanted to create a crashed bent metal look. Using resin and aluminum foil I think the results are very realistic. The method I used to do this can be found in the scale modelling section
1994 - Lindberg Little Red Wagon
For this kit I tried flocking the interior and different painting techniques. For the pain tjob I tried to make realistic flames, metalic paint and different paint colours without noticable ridges in the final paint job. Pictures Nov 20th 1996

1995 - Tamiya Volkswagon Bettle
I made this into a convertable and made working doors as well as other modifications
1996 - Dodge Dart
Stretched the sucker and added a dart board in the back
1997 - 1932 Ford 3 Window Coupe
Time will tell
Go to the picture section of the web page to view a few of these kits
The automotive interests of the members range from
Formula One
Nascar
Replica stock
60's Cars
Foreign exotic
Customs
Rods
Trucks
Motorcycles
etc.
You name it and there is at least one member of the club who is an expert in that area.

Return to Group 25 home page http://www.interlog.com/~ask/g25/g25.htm
Return to Alex's home page http://www.interlog.com/~ask
Send comments, suggestions etc. to ask@interlog.com