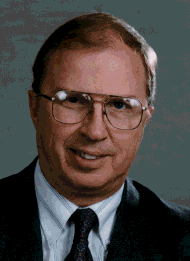 Dick Skillen ( dskillen@interlog.com ) received his B.Eng. and M.Eng. from McMaster University. He holds the position of Vice-President, Business Development, at SE Communications. In this capacity, Mr. Skillen conducts new business assessments and implementations for wired, optical, and wireless based connectionless multipurpose networks. Prior to joining SE Communications, Mr. Skillen held the position of Assistant Vice-President, Business Development, Nortel Networks. In addition, Mr. Skillen has held many senior management positions in Nortel Networks, Bell-Northern Research, and Bell Canada.
Dick Skillen has been personally involved and directly responsible for many activities during his professional career:
Evaluation and recommendations on e-commerce and related connectionless networking products,
Deregulation evaluation and education of authorities in China,
Assessment and recommendations for Internet, Intranet, and Extranet product opportunities,
Startup and management of Fiber Optics business unit,
Assessing overall R&D effectiveness and implementing associated recommendations,
Directing new business initiatives including licensing of IPR, and
Software acquisition, management, and licensing.
Mr. Skillen's professional and outside affiliations include:
Numerous past and present IEEE / IEEE Communications Society (ComSoc)positions including: Guest Editor, IEEE Communications Magazine; Founder and Mentor of GBN (now HSN) Technical Committee; Director Meetings and Conferences; numerous Conference Chair and Program Chair; Member Medal for Engineering Excellence Committee; Member Board of Governors, ComSoc; Chair, Task Force -- Future of ComSoc; Member Bell Medal Committee; and, Member Policy Committee.
He is also a member of the Association of Professional Engineers of Ontario.